- Fri Jun 28, 2013 5:07 pm
#2454
I have a couple perma-freebies up right now.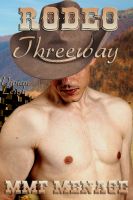 Rodeo Threeway
In a world where macho is the order of the day, Darren has a secret--he pines for another cowboy. On his last night before he leaves the rodeo forever, he returns to his trailer to find John, the cowboy of his dreams, waiting for him in bed. Unfortunately, he's passed out drunk. When John's girlfriend shows up looking for him, she invites Darren to fulfill his wildest dreams. A wild threesome ensues and Darren's last night at the rodeo is one he'll never forget.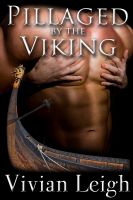 Pillaged by the Viking
When the marauding ship of blonde Vikings sacks Eliza's village, she knows her fate even as they drag her onto their ship. One by one the women of her village are tied to the masked and forced to satisfy the entire crew, but Eliza's turn never comes. When she reaches the Viking village, she's taken to the chief's longhouse, and learns that her fate may be much worse just a shipload of men--if she can't satisfy the chief, she'll be thrown to the mercy of the entire village!